The "Shinkai Makoto Works POSTER CALENDAR 2023" will be sold starting 11 November(Friday).
Every year, CoMix Wave Films releases a calendar featuring the works of Director Makoto
Shinkai. This year, we're making a major overhaul to the A2-variant size calendar using
poster visuals from his works.
In order to maximize the visuals, the date portion is focused on the bottom part of the
calendar and can be removed after use. The used calendar pages can then be rehung as proper posters.
The calendar features the full lineup from "Voices of a Distant Star" to his
latest work, "Suzume." Please continue to enjoy the works of Makoto Shinkai in 2023.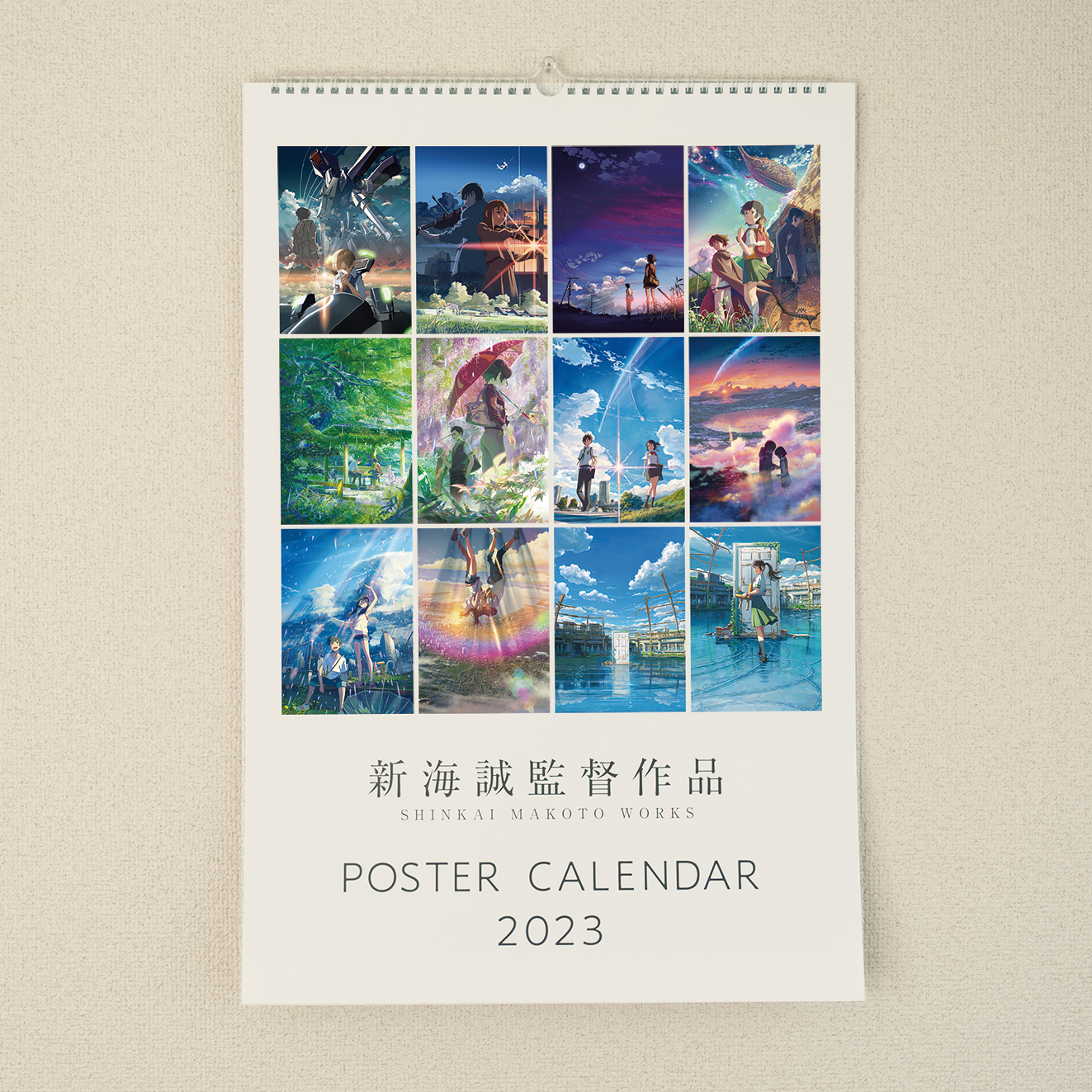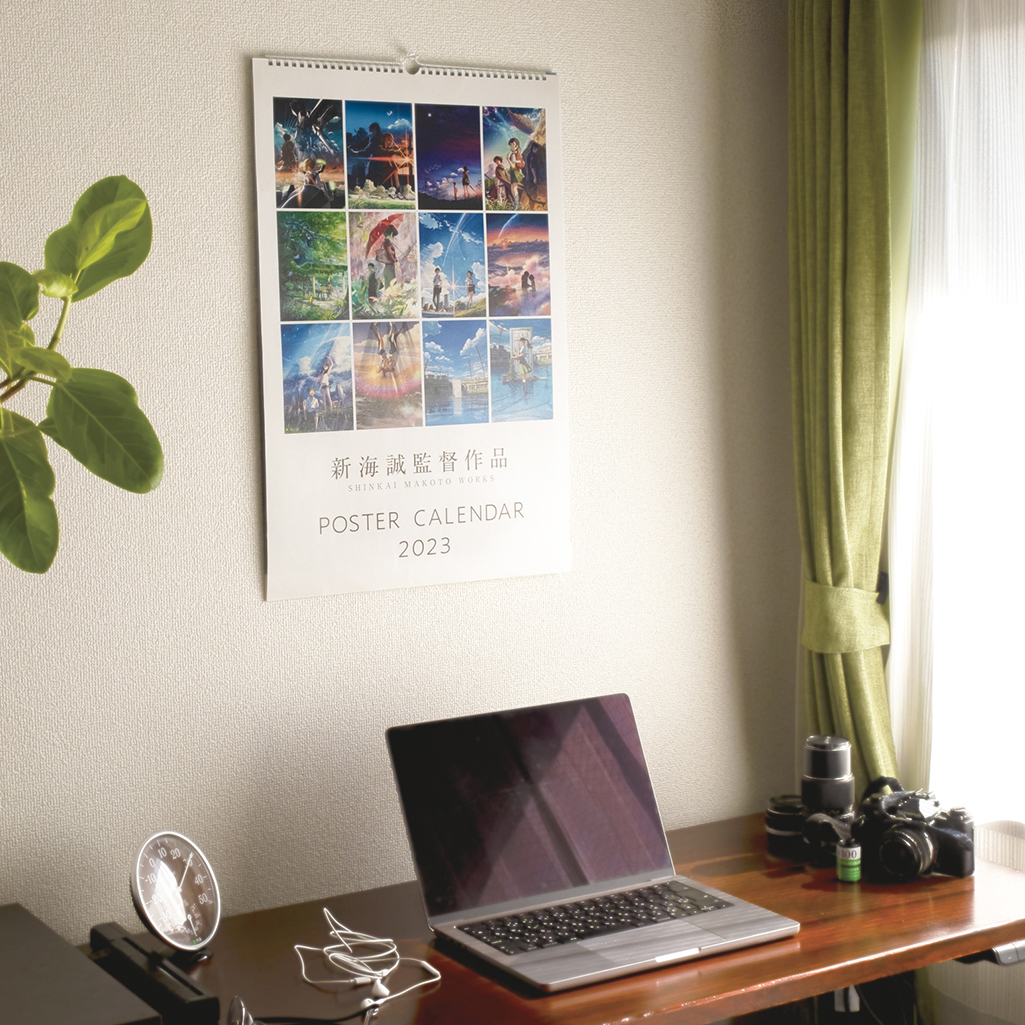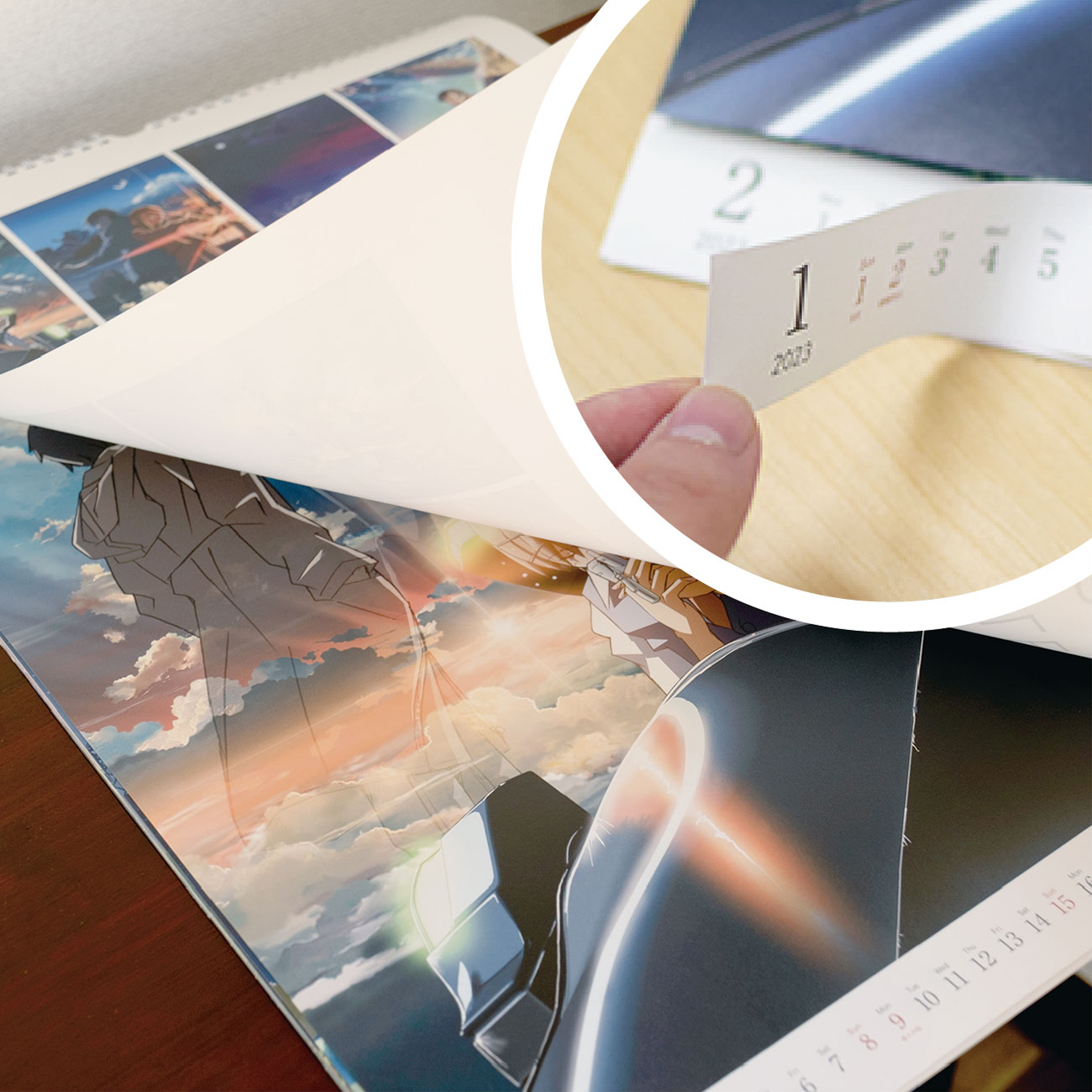 Please click here for details and pre-order.